Services Offered
Our services for you include:
information about the economic area
facilitator for the application portal for skilled personnel
recruitment of investors and investor services
support of business start-ups
funding consultancy
care for already existing businesses
location marketing
tourism marketing
What to expect from us:
interdisciplinary cross-sectional competence
fast and flexible administrative actions
issue competence of our staff
reliable, coordinating support for your projects
team work network under the leadership of the responsible coordinator
development of individual, customized solutions
acceleration and optimization of procedures and applications
We want you to feel at ease in our city. Our skilled team is committed to providing your company with comprehensive services. Interesting and informative materials -brochures and multimedia Cds - are available at request. You can also inform yourself on our site or get in touch with us by simply calling. Please contact us.
Page functions
Eckhard Sorger
Wirtschaftsförderung
Contact
Phonenumber

+ 49 (0) 37 41 / 291 - 1800

Fax number

+ 49 (0) 37 41 / 291 - 3 1800

E-mail-address

Internet address
Address for visitors
Unterer Graben 1
08523 Plauen

Mailing address
Postfach 10 02 77
08506 Plauen

Gesprächstermine sind jederzeit, auch außerhalb der Öffnungszeiten des Rathauses, möglich.
map section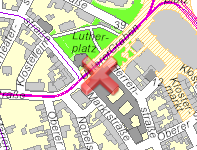 click here for the city map
Meta navigation